Our Staff
Teaching and Support Staff Assignments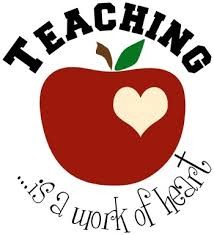 2020-2021 Staff
We welcome to Ms. Theresa Kirwer.
Mr. Kevin Gibson:  Principal: Born in Drumheller, raised in Calgary, moved to Wetaskiwin for my first teaching contract.  I have taught for a lot of years in the Wetaskiwin area.  Besides the joys of school I have three, all grown up, wonderful children, a beautiful, caring partner and a rambunctious, lovable dog fill my life.  I am a football coach at Wetaskiwin Comp (a lot of years as well:)
ECS teacher - Mrs. Colleen Holtby (kindergarten is half-time; learning support and reading intervention is half time) : I am Pipestone's kindergarten and reading intervention teacher for grades 1-3. I have been teaching for 19 years minus 3 maternity leaves. This will be my fourth year in Kindergarten and I absolutely love it! I am married with 3 wonderful children ages 16,13, and 9. I live near Mulhurst Bay on an acreage and in my spare time I love to read, go kayaking on the lake, run, play with my pups, and cheer on my kids in their various sports. 
Grade 1/2 Combined teacher - Mrs. Leonora Benson : I am the grade 1/2 teacher at Pipestone School. My post-secondary education was attained through the University of Alberta where I received a Bachelor of Physical Education degree as well as my Education degree. I have been teaching at Pipestone School for over 16 years now. I reside in Edmonton with my husband Kevin and have 2 sons, Cole and Tyler. In my spare time I love to read, exercise, hike and watch hockey. I look forward to another rewarding year working with your children here at Pipestone School. 
Grade 2/3 Combined (morning) teacher - Ms. Theresa Kirwer: I am the Gr. 2/3 teacher, teaching LA and Math to this group in the mornings. I am thrilled to be here. I spent last year teaching a 2/3 split at Falun and am loving the time spent in the country. I was raised in Wetaskiwin where I worked as an EA for close to 20 years, received my teaching degree from the University of Alberta and spent most of my teaching career in Maskwacis, where I also worked as a Literacy Coach. I have three grown children and two granddaughters who are the light of my life.
Grade 3/4 Combined teacher - Mr. Stephen Horyn (Please see below for the More Information link by Mr. Horyn's picture)
Grade 5/6 Combined teacher - Mrs. Anjuli Phillips 
Education Assistant -Mrs. Corei Schmidt: I am an E.A at Pipestone School. I am mainly in the 1-2 classroom as well as in the 3-4 classroom every day. I am looking forward to the 2020/2021 school year!
Education Assistant - Mrs. Tamara Vos: Hello my name is Tamara Vos and I am excited to be back at Pipestone school.  I am a mother of 6 very musical children and love working with kids. I've been an EA for over 9 years now, both in the Catholic and public school divisions.  My specialties have been in speech / special needs and early intervention. I love cats and in my spare time I love to listen to music and plant flowers. I am thrilled to be working with your children this year.
Administrative Assistant - Mrs. Renee Harris
Custodian - Mrs. Monica Huber (Please see below for the More Information link by Mrs. Huber's picture)
Family School Liaison - Mrs. Marlies Leeuw
Mental Health Capacity Building - Mrs. Kalea Gougoulas: I am a Registered Social Worker and this is my second year with Mental Health Capacity Building and I feel so fortunate to get to spend time with all of the wonderful students and staff here at Pipestone school. I am passionate about sharing positive mental health practices that are practical and enjoyable and I get to do just that through the different lessons and activities I facilitate in the classrooms each week! When I am not working you can usually find me chasing my toddler around a hockey arena while cheering on my 2 big kid hockey players! My own hobbies include reading, yoga and baking
Main Phone: 780.387.4395
Administration
Mr. Kevin Gibson
Principal
Phone: 780-387-4395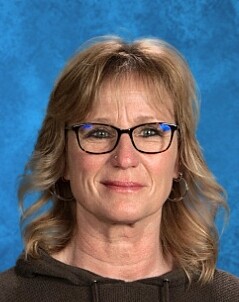 Mrs. Renee Harris
Administrative Assistant
Phone: 780-387-4395
Teachers
Educational Assistants
Mrs. Corei Schmidt
EA
Phone: 780-387-4395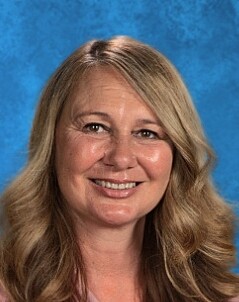 Mrs. Tamara Vos
EA
Phone: 780-387-4395
Custodial
Family School Liaison Worker
Mental Health Capacity Building
Kalea Googoulas
MHCB
Phone: 780-387-4395