Back to all posts
Posted on
Snow Fun Spirit Day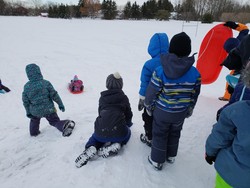 Snow Fun Theme Day on Friday, December 14th!
Student and staff dressing Christmas casual and featuring Red and Green colors!
Afternoon active living in the beautiful snow!
Hot Chocolate!
Gotcha Assembly to reward students for making best behavior, academic and social choices!
Another Great Day For Learning To Succeed at Pipestone School!
Merry Christmas!